2016
The culture of Emilia-Romagna abroad in 2016
HOW MUCH AND WHERE

The diffusion of the regional cultural heritage and activities has been done through 460 events of performing arts, cinema, exhibitions, conferences, promotional events realized in 59 Countries worldwide:
in Europe, 292 events in 159 cities of 31 Countries, and above all in France, Germany, Spain, United Kingdom, Poland
in Asia, 69 events in 35 cities of 12 Countries, China and Japan, in particular
in South America: 43 events in 19 cities of 7 Countries, Chile and Argentina first
in North America: 34 events in 13 cities of the 3 Countries, especially United States and Canada
in Africa: 13 events in 9 cities of 5 Countries, Morocco and South Africa, in the lead
in Australia: 9 events in 4 cities.
WHAT
theatre

As regards performing arts, theatre is always the great protagonist: 177 performances by 24 companies based in all the different areas of Emilia-Romagna territory.
Among them, those who stand out for number of plays and performances are Castellucci and the Societas (31), La Baracca-Teatro Testoni Ragazzi (33), Instabili Vaganti (19), Motus (18), Teatro Gioco Vita (16), ERT (14).
Moreover, workshops, readings, meetings and seminaries have been held for a total amount of 30.
music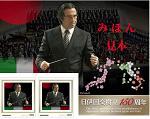 As regards music, the repertoire ranges from classical music to opera, from rock to blues, to experimental music: operas and concerts are 65, played by 24 orchestras, groups, soloists and choirs.
One of the top events has been the customary concert The Road of Friendship of the Ravenna Festival, played in Tokyo by Riccardo Muti and the Cherubini Youth Orchestra to celebrate the 150th anniversary of the establishment of diplomatic relations between Japan and Italy.
dance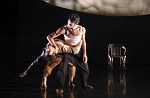 The regional dance companies who have trod the international stage are 6 and the performances are 20. Amongst them, Aterballetto has been the most active.


exhibits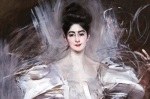 Among the 22 exhibitions of painting, cinema, illustration, promotion of Emilia-Romagna traditions and territory, one of the most relevant is that organized by Ferrara Arte and Municipality of Ferrara, which carried Giovanni Boldini in Russia and China for the first time.
conferences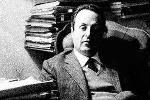 Conventions, seminars, conferences are 58, many of which celebrating Giorgio Bassani on the occasion of the centenary of his birth occuring this year.


cinema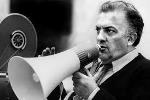 Going on to the big screen: 62 shootings of films by past and present Emilia-Romagna directors, amongst the most important in the history of cinema. Fellini, Zurlini, Antonioni, Bertolucci, Bellocchio, Liliana Cavani, Pupi Avati are still the great narrators and testimonials of this "region full of cinema".

promotional events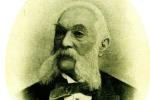 The First Week of Italian Cuisine in the World deserves a special mention apart: 45 events in 25 cities of all the continents have shown –thanks above all to Pellegrino Artusi– the relationship between culture and food in Emilia-Romagna region's identity.

The cultural activities have been realized thanks to the collaboration of the Ministry of Foreign Affairs and International Cooperation's network of diplomatic and cultural Representations.