The Centro Cinema Città di Cesena's great exhibitions
On demand bilingual digital exhibitions
The exhibitions are curated by the director of the Centro Cinema Città di Cesena Antonio Maraldi.
Presentations available in English and French. The number of images may vary according to the needs of the exhibit spaces.
contacts: ufficiocinema@comune.cesena.fc.it
.
Grand Tour in Contemporary Italy. Set of Italian cinema 1941–2016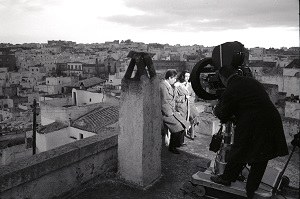 Immediately following the Second World War, inspired by Neorealism, Italian cinema moved out on to the streets and squares and continued to move throughout the entire peninsula. It was a practice used not only in Neorealist films but also in comedies and melodramas, in commercial and independent films, and that went on, infecting the following decades.
The exhibit testifies the on-location production technique, documenting the chosen regional locales and highlighting the excellent work by set photographers over the past 75 years. The exhibit is an anthology organized in three sections: the years 1941-1959; the years 1960-1989, and the years 1990-2016.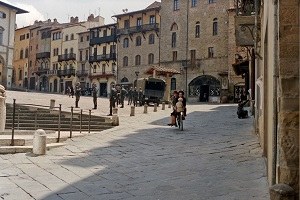 Except Rome -not included as widely documented in the past- the whole of Italy is represented, from Aosta Valley to Sicily, from small villages to big cities, creating a fascinating album of places and images, sensations and characters, starting from Piccolo mondo antico (Old-Fashioned World) by Mario Soldati (1941) to La pazza gioia (Like Crazy) by Paolo Virzì (2016).
Italian cinema between table and kitchen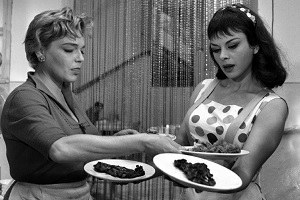 A gallery of images of films by great authors -from Fellini to Rossellini, from Pasolini to Scola- and of various genres -comedies and dramas, but also a western and a musical-, in which cooking and food play a central part, occasions for seduction, confrontation and clash.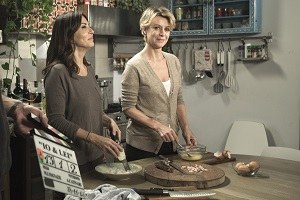 On the menu: fifty B/W and color pictures of actresses, actors, directors caught in the act of greediness by some of the best set photographers -yesterday's ones, as Paul Ronald and Divo Cavicchioli, and today's, selected by CliCiak, the national contest for set photographers organized by the Centro Cinema Città di Cesena.
Reading cinema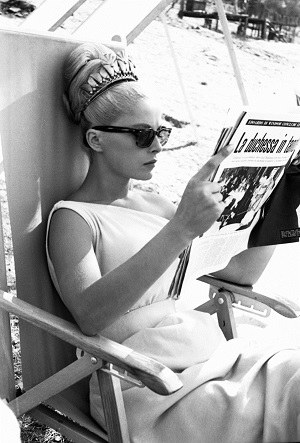 Marcello Mastroianni is reading the newspaper "Il Messaggero" in a break during the filming of Divorzio all'italiana (Divorce, Italian Style), Monica Vitti and Michelangelo Antonioni are tackling over the screenplay of L'eclisse (Eclipse), Vittorio De Sica is playing a scene of Tempo di  villeggiatura (Time of Vacation) in which he reads a book.
These are some of the images chosen according to the three variants of the examples described -reading during a break, control of the screenplay, scenes with books or different texts-, to form an unusual gallery where the common denominator is the act of reading.
Forty B/W and color images presenting classic and lesser known Italian movies, faces of Italian and foreign actresses and actors who are still famous or have already been forgotten.