Film Stills: the memory of Italian cinema
From the Centro Cinema Città di Cesena archive, digital exhibitions on demand which can be customized to the requesting institutions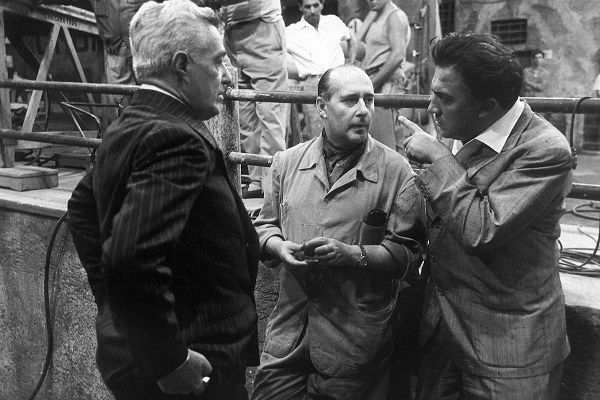 The Centro Cinema Città di Cesena is an institution of the Municipality of Cesena. Since many years, it has been dealing with film stills, driven by the donation of director Antonio Pietrangeli's archive in the early 90s, which included more than 6.500 images.
Since then, other fonds and collections have been acquired and now the Centro Cinema has got more than 600.000 pieces, both photographic prints and negatives.
These are increased every year thanks also to the national competition CliCiak scatti di cinema (cinema photo shoots), whose first edition was in 1998.
The contest - the first of this kind and unique in Italy, expressly conceived to bring out the often underestimated work by still photographers, has allowed the Centro Cinema to have a photo library on contemporary cinema of more than 25.000 pictures.
From this precious archival heritage, photo exhibitions are created and displayed in Italy and abroad. They can be proposed by the Centro Cinema itself or may respond to requests by national and international festivals or public bodies. The exhibits are available in English and French.

image: "Il generale Della Rovere" (1959). Vittorio de Sica, Roberto Rossellini and Federico Fellini visiting the set [ph. Vittorugo Contino] - ©ph. Vittorugo Contino-Centro Cinema Cesena