Chile – Instabili Vaganti at FITICH
The performance "Made in Ilva" on stage in Castro and Dalcahue from December 5th to 8th
FITICH - Festival Internacional de Teatro Itinerante por Chiloe Profundo opened in Castro on last November 22nd. The Festival, now at its 28th edition, is supported by the Chilean Ministerio de las Culturas, las Artes y el Patrimonio.
Until December 8th, the itinerant festival offers the communities of the archipelago and Los Lagos Region a programme of more than seventy appointments including theatre performance, workshops, focus groups, meetings by and with local, national, and international artists.
Instabili Vaganti theatre company, already guest of the Festival two years ago, presents MADE IN ILVA – The Contemporary Hermit, the multi-awarded performance inspired by the real case of the biggest steelworks in Europe that affects the lives of the whole city of Taranto and its inhabitants.
An original script interlacing real-life testimonies by the workers, texts created by the actors, fragments from Luigi Di Ruscio's poems and from the novel Lenz by Peter Schneider, the performance  is a combination of extreme physical actions, sounds that become obsessive rhythms, original music, vocals and video projections, and an emotional and poetic exploration of the alienation and oppression of a human body reduced to an artificial machine.
Made in Ilva is on stage in Castro on December 5th, in Dalcahue on December 6th, and again in Castro on December 8th.
The company's tour in Chile is supported by Emilia-Romagna Region Culture Dept, Italian Cultural Institute and Embassy of Italy in Santiago.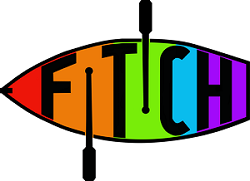 FITICH - Festival Internacional de Teatro Itinerante por Chiloe Profundo