Fellini between table and kitchen, remembering Artusi
On demand digital exhibition which can be customized to the requesting institutions, screenings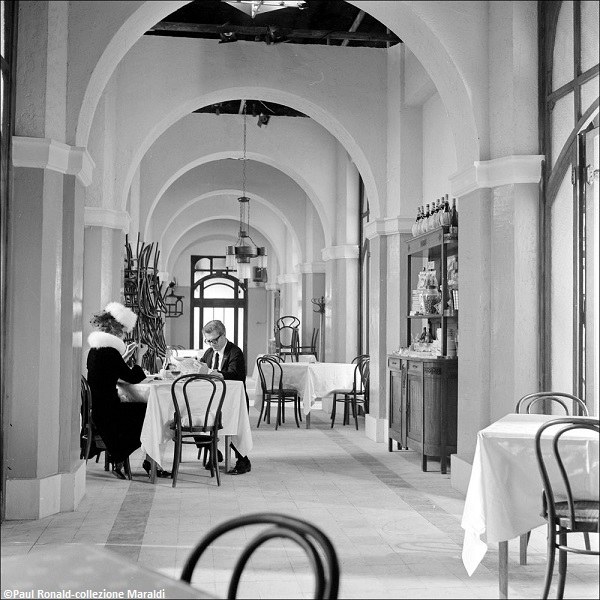 Two anniversaries of two distinguished persons from Romagna: Federico Fellini (centenary of the birth) and Pellegrino Artusi (bicentenary of the birth), joined in the savoury pair cinema and food.
The Centro Cinema Città di Cesena and Emilia-Romagna Region Culture Dept celebrate the double anniversary in the year 2020 with Fellini between table and kitchen, remembering Artusi, a tribute to these great figures paid by means of the exhibition of images of films by the Maestro representing culinary and convivial scenes.
The photographs show extras and protagonists gathered around sumptuously laid tables (weddings, parties, as in Roma or La strada) or around simple family tables (as in Amarcord or in 8 ½).
And more, backstage photos of the crew members taking a break for food (for example on the sets of La dolce vita) and of famous TV commercials directed by Fellini.
The exhibition, curated by the director of the Centro Cinema Cesena Antonio Maraldi, is composed of 30 to 40 images and is enriched with the screening of the commercial Alta società - Rigatoni, realized for Barilla in 1985, with the original film shot and Fellini's voice-over.


Image: 8 ½ by Federico Fellini - ©Paul Ronald-collezione Maraldi