Launch of the Chinese translation of Artusi's "Science in the Kitchen and the Art of Eating Well"
On November 17 in Beijing, as part of the 8th Week of the Italian Cuisine in the World
Science in the Kitchen and the Art of Eating Well is the cookery book par excellence, the one at the very heart of modern Italian cuisine and a work which marks the history of the national gastronomic and linguistic identity.
Pellegrino Artusi directly edited the first fifteen editions, from 1891 to 1911, and since then to the present day the famous 'practical manual for families' has been re-edited, copied, plagiarized, and translated into many languages.
But the 'Artusi' is not only a recipe book, it is a 'collective' work that the author wrote with his readers from all over Italy: the recipes are accompanied with stories, curiosities, and anecdotes that make the book a timeless bestseller appreciated all over the world.
After the English, Spanish, German, Dutch, Portuguese, French, Polish, and Japanese editions, now for the first time Science in the Kitchen and the Art of Eating Well is published in Chinese language.
The translation project, which started in 2021, was made by the important Chinese publisher Hunan Fine Arts Publishing House with Casa Artusi thanks to the support of Emilia-Romagna Region, Municipality of Forlimpopoli, Embassy of Italy in Beijing, Italian Cultural Institute in Beijing, AIFE /Filiera Italiana Foraggi.
The launch of the Chinese edition of Science in the Kitchen and the Art of Eating Well is on November 17 in Beijing at the Italian Cultural Institute (6:30 pm), on the occasion of the 8th Week of the Italian Cuisine in the World.
The introduction event, moderated by Director of the Italian Cultural Institute Federico Antonelli, opens with the institutional greetings by the Ambassador of Italy in China Mr Massimo Ambrosetti, the President of Casa Artusi Mrs Laila Tentoni (on video), and the Deputy Director of China South Publishing Mrs Liu Hong.
After the screening of the presentation video by Casa Artusi, a round table with interventions by various experts and scholars will follow:
     Prof. Wen Zheng, translator of the book, Head of the Italian Language Department
     of the Beijing Foreign Studies University
    Promoting the beautiful and the good, wherever they are found
     Prof. Monica Bezzegato, MAECI lecturer at the BFSU
    The 'Artusi'  in Italian houses: memories and anecdotes
     Wang Ruizhi, Editorial expert, editor of the book
     Eating is the common denominator of mankind
     Eugenio Loccarini, Delegate of the Italian Academy of Cuisine in Beijing
     Italian Academy of Cuisine and Artusi.
Following, the presentation of the volume by Mrs Lei Lei, Alois Lageder AG.
The book donation ceremony will close the event.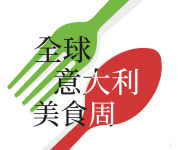 Italian Cultural Institute in Beijing