The Cineteca di Bologna for Fare Cinema 2022
On the 'Pasolini 100' anniversary, the Italian Ministry of Foreign Affairs commissioned a series of videos available online until June 19
The fifth edition of Fare Cinema is taking place since June 13.
The festival was launched in 2018 and includes a series of events to promote the Italian film and film industry in the world, organized by the Ministry of Foreign Affairs and International cooperation and the network of Italian Embassies, Consulates and Cultural Institutes, in collaboration with the Ministry of Culture, ANICA, Agenzia ICE, Cinecittà, Italy for Movies, Italian Film Commissions, the Academy of Italian Cinema – David di Donatello Awards, Cineteca di Bologna, Fondazione Cinema per Roma and La Biennale di Venezia.
In 2022, Fare Cinema again provides a variety of content free online until June 19 on the portal italiana and on the MyMovies platform.
Amongst them, a tribute to Pier Paolo Pasolini on the occasion of the celebration of the centenary of his birth, curated by the Cineteca di Bologna.
The Italian Ministry of Foreign Affairs commissioned a series of videos from the Cineteca di Bologna, intended as an introduction to the screenings and festivals dedicated to Pasolini organised by Cultural Institutes, Embassies and Italian consulates in the most diverse cinemas in the world – which, by the way, include several films by Pasolini restored by the Cineteca di Bologna and its laboratory L'Immagine Ritrovata.
An unusual image of the multifaceted artist and his work emerges from cut scenes, interviews on set and further testimonies from directors and intellectuals who recall and comment on his masterpieces. These precious archival materials are accompanied by a cycle of original video introductions to Pasolini's filmography, by film-makers, actors, critics and film historians.
For Fare Cinema, a selection of these introductions is available to the public on the italiana Vimeo channel:
Roberto Chiesi presents Accattone
Riccardo Costantini presents Che cosa sono le nuvole?
Anna Masecchia presents Teorema
Emiliano Morreale presents Comizi d'amore
Marco Antonio Bazzocchi presents Appunti per un'Orestiade Africana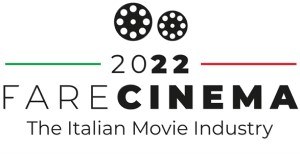 Fare Cinema 2022