India and Indonesia – "VideoDante" by Instabili Vaganti
From March 24 and 25, the new web performance series made with New Delhi and Jakarta
On the occasion of the celebration of the 700th anniversary of the death of Dante, Instabili Vaganti theatre company takes Dante "beyond borders" with the project "VideoDante", a re-interpretation of the Divine Comedy in a contemporary and multidisciplinary artistic perspective: a web performance series in 7 episodes created in collaboration with artists from different countries.
On March 24, Wounded Soul, the third episode of VideoDante # India, is released. The series is supported by the Italian Cultural Institute in New Delhi and the Consulate General of Italy in Calcutta.
Director Anna Dora Dorno, performer Nicola Pianzola, and musician and composer Riccardo Nanni have collaborated in distance with dancer Anuradha Venkataraman and young video maker Ashwin Iyer, bringing on the web virtual stage the universe of the Divine Comedy and its connections with Indian philosophy and spirituality.
The path of artistic research started about one month ago is now arrived in the Canto XIII of Inferno: the Wood of the Suicides, an anguished and dense place where the lost souls of those who had ripped out their own souls are destinated. The poetry of Dante's cantos joins the mudras –the symbolic gestures of Indian dance–, the scenery of Dante encounters nowadays conditions through the suggestions of the text written by Anuradha Venkataraman, about the massive exodus of Indian workers to the countryside due to the pandenic, about their pain, their condemnation to poverty.
Wounded Soul and the previous episodes – Within a forest dark and Beatrice – are available on Instabili Vaganti and IIC New Delhi websites and social channels.
On March 25, on the occasion of Dantedì, another chapter of Instabili Vaganti's project is starting, rich of new suggestions and new collaborations with artists from abroad: VideoDante#Indonesia, supported by the Italian Cultural Institute in Jakarta, which presents the trailer of the new web performances series.
Seven new episodes will be developed with Indonesian artists: Made Suteja, traditional Balinese dance performer; Kadek Budi Setiawan, performer and shadow puppeteer; Elly Eviana, dancer; Rosemainy Buang, musician.
The web series will be available on Instabili Vaganti and IIC Jakarta websites and social channels from April 19, every fifteen days, always on Monday.
The intercultural project "VideoDante" is supported by Emilia-Romagna Region and is part of "DANTE 700 in the World", the celebration programme promoted by the Italian Ministry of Foreign Affairs and International Cooperation.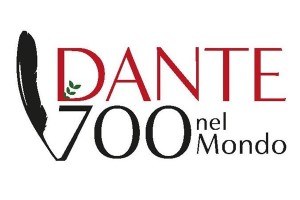 VIDEODANTE#INDIA: