Romania – The unpublished photographs of "8 ½" at TIFF
The exhibition is part of a "Close-up Federico Fellini" dedicated to the director by the Festival. In Cluj-Napoca, from July 31 to August 9
TIFF Transilvania International Film Festival is the most important film festival in Romania and one of the most spectacular annual events in the region.
The Festival, taking place in Cluj-Napoca from July 31st to August 9th, has an Offical competition dedicated to first or second-time feature filmmakers, and other non-competitive sections as the one of documentaries or genre films or retrospectives on themes and authors. Special events, conferences, workshops, masterclasses are also scheduled.
2020 TIFF program includes a "Focus Italia", a selection of titles from major festivals (as Marco Bellocchio's The Traitor) organized under the patronage of the Honorary Consulate of Italy in Cluj-Napoca and of the Italian Chamber of Commerce for Romania. This contains  "Close-up Federico Fellini", a tribute to the unforgettable director on the occasion of the centenary of his birth (which is also payed through the Festival's image campaign, inspired by La Dolce Vita).
The retrospective proposes seven of his masterpieces, most of them digitally restored: I Vitelloni, La Dolce Vita, 8 ½, Giulietta degli spiriti, Roma, Amarcord, and La voce della luna.
To enrich this homage, the exhibition Federico Fellini's '8 ½' in the unpublished photographs by Paul Ronald is set in the Museum of Art of Cluj-Napoca throughout the Festival period.
On display, wonderful shots – unpublished for decades – by the official still photographer of '8 ½', who followed the film making from the first to the last day (from May 8 to October 14, 1962).
The images narrate the set, the director Federico Fellini and the protagonist Marcello Mastroianni at work or in pause, the actresses engaged in the film, the crew, the guests visiting the film set, the extras and extras troupe. An excellent work, both on and behind the scene, thanks also to the chemistry with Fellini's inspired creativity.
The exhibit, curated by the responsible for the Centro Cinema Città di Cesena Antonio Maraldi, is promoted by Centro Cinema Città di Cesena and Emilia-Romagna Region, and is part of the official programme of the Italian National Committee for the Celebration of the Centenary of Fellini's birth - 'Fellini 100'.
Since the first exhibition project at MAM Rio (from January to March 2020), with a dynamic itinerary of 70 photographs, it has been very successful and has arisen great interest not only for the beauty of the images but for the value of precious testimony of the atmosphere on the set, of its colours (the film was shot in black and white), of the intimate, unusual, funny moments, of scenes deleted during editing.
With different formats and titles, the exhibit has already been proposed in more than ten European and overseas Countries: the version composed with 50 images is presented in Cluj-Napoca with the title Lights on! Fellini's 8 ½ - Fotografii inedite de Paul Ronald.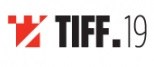 Transilvania IFF 2020
.