"Il varco" by Ferrone and Manzolini selected for European Film Awards
The documentary produced by Kiné among the 13 recommended for a nomination
The European Film Academy has announced the EFA Documentary Selection, a list of 13 European documentaries recommended for a nomination for this year's European Film Awards. Among these, Once More Unto the breach - Il varco by Federico Ferrone and Michele Manzolini, produced by Kiné, based in Bologna, with Istituto Luce Cinecittà, Home Movies – Archivio Nazionale del Film di Famiglia, Rai Cinema, and with the support by Emilia-Romagna Film Commission.
The film is the subjective account of a man drifted in the 'hearth of darkness' of war, in the disastrous Italian campaign in Russia during World War II, in a steppe populated by presences, memories, horrors merging between past and present.
Directors Federico Ferrone and Michele Manzolini drawn upon imaginary different from each other –such as adventure novel, Russian fairy tales, soldiers' diaries– and used documents of disparate origin –including official and amateur archive material– fusing all into a unique subjective point of view, the protagonist's unique narrative voice-stream of consciousness.
Just the directors' 'freedom' in adopting different material is one of the Jury comments which has already earned Il varco a prize: Best Film 2020 in the section What the Doc! of DocsBarcelona festival, dedicated to the most risky and innovative documentaries.
The movie, which has gained success since its premiere at the Biennale Cinema Venice, has been already selected in important international festival – such as the SIFF-Shangai, where it was the only Italian film of the category – and in these days is participating in Beyond Borders festival in Greece.
Now EFA Members will vote for five among the thirteen selected documentaries. Based on these nominations, the EFA Members will then elect the 'uropean Documentary 2020, which will be announced during the awards ceremony in Reykjavik on December 12.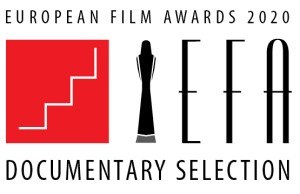 European Film Awards