"Giuseppe Verdi, il cigno di Busseto"
First title -in Italian and English versions- of the Teatro Regio di Parma children's book series on Opera
From the first assignment as organist in Roncole to his failure to enter the Conservatorio di Milano; from his matrimony with Giuseppina Strepponi to the success of Nabucco, from the construction of Villa Sant'Agata to the project for Casa Verdi, and moreover, the foundation of the Club dei 27, and so forth.
Giuseppe Verdi, il cigno di Busseto, published by the Teatro Regio di Parma, introduces the long career and adventurous life of the great composer to young readers.
The book was conceived and written by Cristina Bersanelli, teacher of piano and specialized in music teaching, drawings are by Patrizia Barbieri, who gave shape and colour to characters, facts, and anecdotes, telling the story of Verdi's transformation from a small duck in the province of Parma to the magnificent swan ('cigno') that spread his wings all over the world.
"In these years, we have been investing time and energy to create, elaborate, develop and realize many different projects for the specific audience of childhood – says the General Manager of Teatro Regio di Parma Anna Maria Meo. Each composer and singer considered an 'Opera legend' has a path of personal and professional growth made of failure, success, relations, anecdotes that form a story worth narrating as an element of cultural legacy."
Among the projects realized – as the app A life in music, the first mobile game ever produced by an Opera theatre, involving the players in Giuseppe Verdi's life, or RegioYoung a casa tua, a channel for an audience over 3 – one registered a conspicuous participation and appreciation: it is Costruisci il tuo teatro, dedicated mainly to children attending primary school. Actress Sabina Borrelli, costume designer Lorena Marin and stage designer Franco Venturi offered the young students their expertise to help and build miniature theatres, in which children can create portable opera scenarios from their imagination.
Such works have been filmed and published by Teatro Regio on its websites and social channels, and as a result the project will be broadcast in English and French languages on Opera Vision international channel in the next weeks.
The book Giuseppe Verdi, il cigno di Busseto (24 x 24 cm) is specifically crafted for children from 5 to 10. It is available in both the Italian and English versions and it features many drawings to download, colour and to send to the Teatro Regio di Parma, which will share them on its website and social media channels.
The book, that can be also purchased on teatroregioparma.it, will be followed by other volumes inspired by the lives of Duchess Maria Luigia (already in progress), Gioachino Rossini, Gaetano Donizetti, Giacomo Puccini, Wolfgang Amadeus Mozart, Maria Callas, Carlo Bergonzi, Luciano Pavarotti, Renata Tebaldi, so as to widen an editorial series aimed at deepening the younger generations' acquaintance to the great legends of Opera.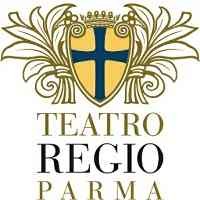 Teatro Regio di Parma