Emilia Romagna Festival for Estate all'italiana Festival
The Opening concert on July 26 live stream on italiafestival.tv
Emilia Romagna Festival turns 20 and celebrates this important anniversary with a rich programme of 36 live events from July 26 to September 10, taking place mostly open-air and in compliance with the new safety rules.
On July 26, the Festival opens at the San Domenico Arena in Forlì with a very special debut: the Concerto n. 2 by one of the most renowned artist of contemporary music, pianist and composer Michael Nyman, written for Massimo Mercelli's flute and dedicated to their mutual friend Ezio Bosso, recently and prematurely passed away.
The musical piece will be performed by Mercelli himself with I Solisti Veneti. They will play together also Contrafactus by Giovanni Sollima – commissioned by Emilia Romagna Festival just twenty years ago – and two pieces by Giuseppe Tartini, multifaced musical and cultural personality of the Age of Enlightenment celebrated by the Festival on the occasion of the 250th anniversary of his death.
Emilia Romagna Festival shares #ESTATEALLITALIANA, the project curated by the ItaliaFestival Association promoted by the Ministry of Foreign Affairs and its network of Embassies, Consulates and Italian Cultural Institutes: the concert is live stream on www.italiafestival.tv on July 26, at 09:00 p.m., then available on demand for 48 hours.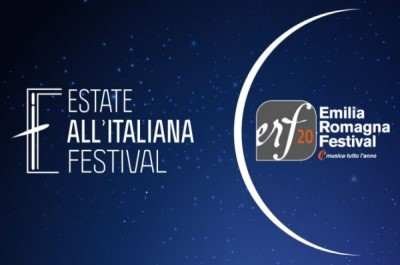 italiafestival.tv