The Cineteca di Bologna at the Berlin International Film Festival with Fellini
The restored version of "Il bidone" scheduled in the Berlinale Classics section on February 21 and 25
The Cineteca di Bologna and its laboratory L'Immagine Ritrovatata take the restauration of Il bidone (The Swindle) to the Berlin International Film Festival.
The film was directed by Federico Fellini in 1955 and the restoration recovers the 'long' version of the movie, the one Fellini presented at the Venice Film Festival but which later was cut for the theatrical release.
The restoration was carried out by L'Immagine Ritrovatata for Cineteca di Bologna and The Film Foundation, and funded by George Lucas Family Foundation.
The festival is screening the world premiere of the digitally restored version in honour of Federico Fellini on the occasion of the centenary of his birth.
Director of the Cineteca di Bologna Gian Luca Farinelli will attend the screening on February 21st.
The Cineteca di Bologna and L'Immagine Ritrovatata laboratory take to the Berlinale also Das Wachsfigurenkabinett (Waxworks) (1924), silent film by German director Paul Leni, and Xiao Wu (Artisan Pickpocket) (1998), the debut film by Chinese director Jia Zhang-ke.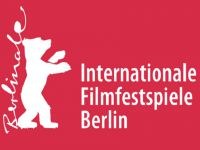 70. Berlinale – Internationale Filmfestspiele Berlin