Turkey – 'Uberto Of The Mirrors' by Ethnos
The documentary by Marco Mensa and Elisa Mereghetti presented in Istanbul on May 10 within 'Fare Cinema 2019'
On the occasion of the second edition of 'Fare Cinema', the Italian Cultural Institute in Istanbul proposes the screening of Uberto Of The Mirrors, a documentary by Marco Mensa and Elisa Mereghetti, directors and founders of Ethnos, a production company in Bologna.
The film, which got a nomination for Best Documentary at Italian Golden Globes 2017, is the life story of theatre set designer Uberto Bertacca and his 40-year long artistic career.
Bertacca tells about himself and reflects upon present times, his nowadays life in Tunisia, the past. Besides mirrors, black boxes and utopian layouts, the film offers evidences by directors and actors Bertacca co-operated with, creating unforgettable designs as the ones of Orlando Furioso by Luca Ronconi in 1969.
The screening is at the Casa Italia theatre at 07:00pm. Set designer Uberto Bertacca and directors Elisa Mereghetti and Marco Mensa will attend and meet the audience.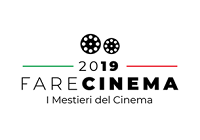 Italian Cultural Institute in Istanbul