Taiwan – "Buchettino" by Chiara Guidi
The famous show by the Societas is on stage at the Taipei Children's Arts Festival until August 4th
Buchettino is a sound story among 50 little beds curated by Chiara Guidi from Le Petit Poucet by Charles Perrault.
Created in 1995, it has become a classic of children theatre, and has been set by other theatre companies in France, Denmark, Spain, Japan, Chile, South Korea. There is also a version in Sardinian language, translated by Marcello Fois.
Buchettino is a show which creates the condition for listening to fairy tales. In fact, Chiara Giudi's text has been published as audiobook (Orecchio Acerbo Publishing House, illustrations by Simone Massi, afterword by Goffredo Fofi).
Until August 4th, the show is staged within the 20th Taipei Children's Arts Festival, scheduled in thirty-eight performances from the 21st of July.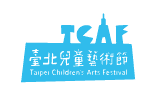 Taipei Children's Arts Festival