France – Photo exhibit "Italian Cinema"
From May 15 to 21, in Lyon, the exhibition by the Centro Cinema Cesena on the occasion of 'Fare Cinema 2019'
The Centro Cinema Città di Cesena has been dealing with film stills since the early 90s.
Its archive has more than 150.000 pieces, both photographic prints and negatives, and thanks to the national competition CliCiak scatti di cinema -organized yearly and expressly conceived to bring out the work often underestimated of still photographers-, the Centro Cinema has got a photo library on contemporary cinema of more than 22.000 pictures.
The exhibition Italian Cinema comes out just from the photo archive of CliCiak. It has been organized by the Italian Cultural Institute in Lyon on the occasion of the second edition of 'Fare Cinema'.
The exhibit -curated by the director of the Centro Cinema Città di Cesena Antonio Maraldi- focuses on Italian films of the last decade, with images ranging from We Have a Pope by Nanni Moretti to Like Crazy by Paolo Virzì, from The Great Beauty by Paolo Sorrentino to Rainbow: A Private Affair by Paolo and Vittorio Taviani.
Beside the exhibit, the Italian Cultural Institute in Lyon proposes a film series of Italian films.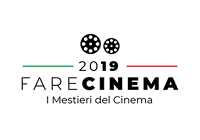 Istituto Italiano di Cultura di Lione