France - Dewey Dell at DO DISTURB festival
The company on stage at the Palais de Tokyo with three performances. In Paris, from the 12th to the 14th of April
DO DISTURB, the performance arts festival at the Palais de Tokyo in Paris -this year at its 5th edition-, wants to be «a moment of exploration through unmarked territories of contemporary creation» and «unexpected performative practices, on the crossroads between disciplines».
Dewey Dell's artistic research is marked exactly by these traits and the company based in Cesena presents three works which express music, dance, performing arts in their freer meaning.
Live Concert is a very peculiar way to challenge and re-experiment with the relationships between sound and movement.
Furious Fifties, Roaring Forties, Shrieking Sixties is a performance inspired by the «single, floating body» the sailor and the ship become when the ship leaves the harbor. The title quotes the names of three groups of winds blowing over the seas in the Antarctic region.
On the other hand, I am without is a journey «in the landscapes of the mind», in which the solo-performer on stage continuously transfigures herself in «a vortex of images and feelings».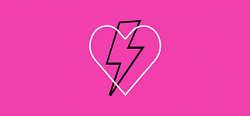 DO D!STURB festival