The Cineteca di Bologna awarded by San Francisco Silent Film Festival
On May 1st, presentation of the new restoration of Buster Keaton's "The Cameraman" and award to Director Gian Luca Farinelli
Every year San Francisco Silent Film Festival gives an award to a person or institution devoted to the preservation and exhibition of silent cinema.
This year the award goes to the Cineteca di Bologna for «its commitment to the preservation of silent cinema in taking the lead in restoring Buster Keaton's entire body of work».
Director Gian Luca Farinelli will receive the award during the opening night presentation of the Cineteca's new restoration of Buster Keaton's The Cameraman (May 1st, 7:00 pm).
SFSF 24th edition takes place at the Castro Theatre from May 1st to 5th, offering the vision of restored films from ten different Countries.
The screenings will be live accompany by more than 40 brilliant musicians from around the world.
Besides The Cameraman - Buster Keaton's first film under MGM, directed with Edward Sedgwick in 1928-, other feature films and shorts restored by the Cineteca di Bologna are programmed:
Grand Tour italiano 1905-1914, a collection of early 20th-century 'travelogues' films testifying life and places of an Italy suspended between the ninth century and modernity (May 1st, 3:00pm);
Rapsodia satanica, a masterpiece directed by Nino Oxilia in 1915, starring the divine Lyda Borelli (May 3rd, 5:00pm);
L'inferno, a film based on Dante's poem realized in 1911 with elaborate tableaux and stunning special effects.
Lectures, presentations, introductions will be by Gianluca Farinelli and Davide Pozzi (L'Immagine Ritrovata).
SF Silent Film Festival 2019 is supported by the Italian Cultural Institute and the Consulate General of Italy in San Francisco.
 
all info in the Festival website: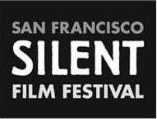 San Francisco Silent Film Festival

Cineteca di Bologna