Art studio fuse* awarded in China
The installation "Multiverse .pan" won the Wu Guanzhong Art and Science Innovation Award
The 'AS-Helix' exhibition, organized by Tsinghua University and the National Museum of China, opened in Beijing on last November 2nd.
The exhibit examines the topic Art and Science Integration in the Age of Artificial Intelligence presenting more than 120 pieces by artists from across the world including Multiverse .pan, the installation by Italian art studio fuse*.
The international exhibition, now at the 5th edition, aims at encouraging dialogues and reflections in relevant fields such as human cognition, production revolution, future education, art paradigm, design innovation, health and medical care, and sustainable development.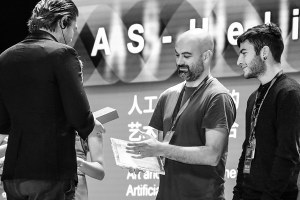 During the opening ceremony, art studio fuse* won with Multiverse .pan the 'Wu Guanzhong Art and Science Innovation Award' that select the 9 works which best reflect the deep integration of art and science, elaborating the theme of the exhibition.
Multiverse is an audio-visual installation that draws inspiration from theories that presume the existence of an infinite number of universes coexisting simultaneously outside of our space-time.
The installation consists of a projection with mirroring surfaces that generate an infinite reflection of the image. It increases the perception of reality by giving the impression that it is going beyond the physical walls, so projecting the visitors into a boundless space.
The work attempts to represent the eternal birth and death of infinite parallel universes through the creation of a sequence of digital paintings, generated in real-time.
The exhibit runs until November 30th .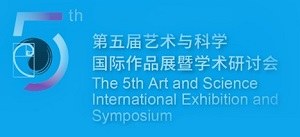 TASIES 2019 – 5th Art and Science International Exhibition and Symposium